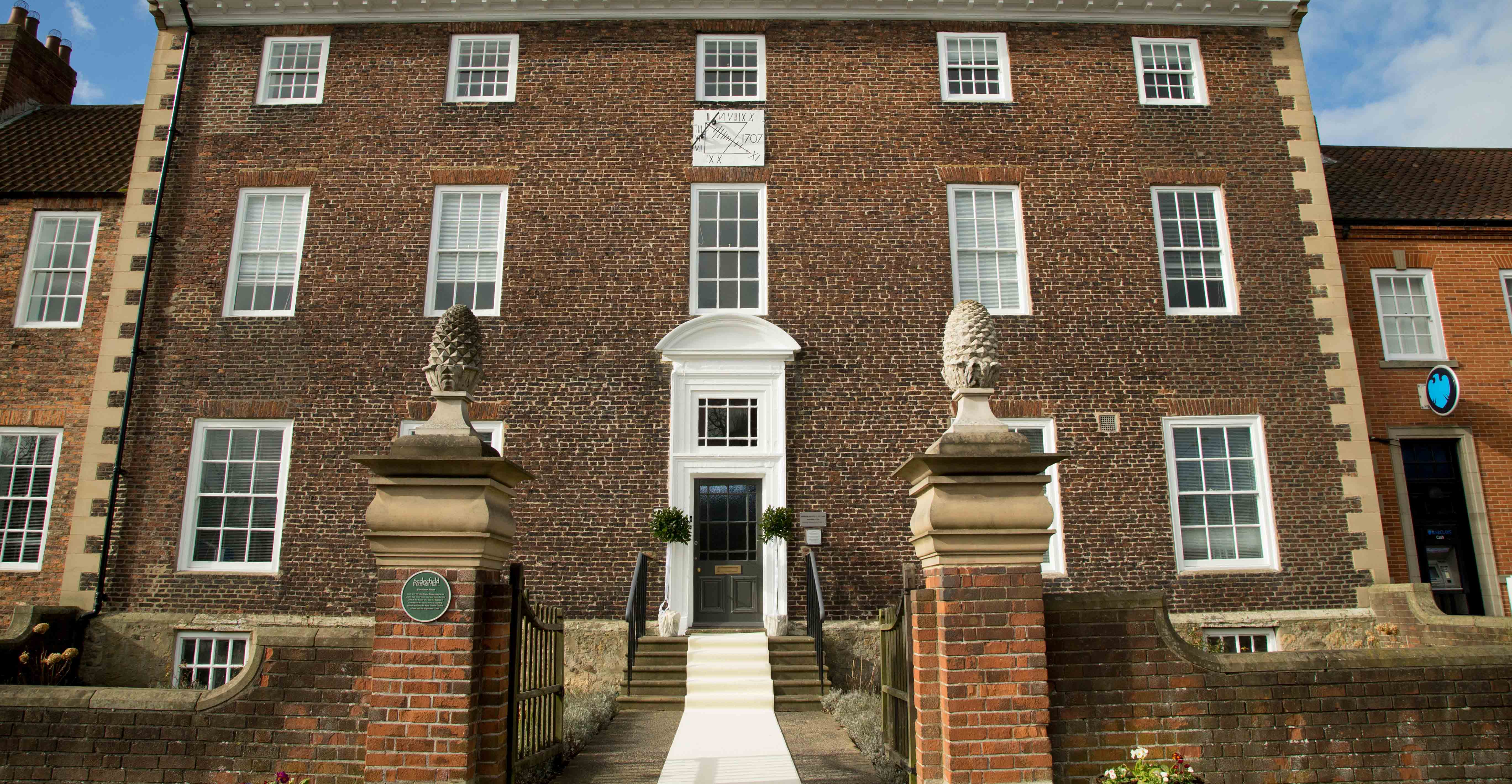 Research indicates that The Manor House was built in 1707 on land given under copyhold by the Bishopric of Durham, by Judge Robert Wright (1666 – 1739), a circuit judge from Middle Temple in London who presided in courts in the North of England. He gained land in Sedgefield when his sister Anne married Freville Lambton of Hardwick Estate. Robert Wright needed a prestigious property in the area and built what is now known as The Manor House but started life as a Queen Anne style mansion house. The mansion house incorporated London architectural influences rarely seen in the north at the time such as a red brick facade.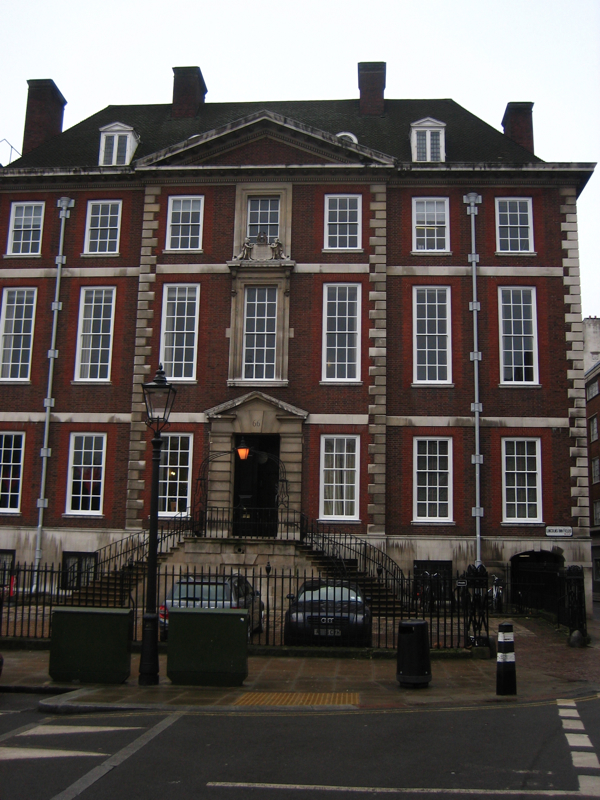 Newcastle House in Lincolns Inn, London. An example of a Queen Anne mansion house contemporary to The Manor House.
The building included a magnificent staircase with barley sugar balustrades, fine wood panelling and a carving above the fireplace by Grinling Gibbons, a renowned Dutch wood carver who worked for Charles II. This latter feature betrayed the fact that the Wright family had Catholic loyalist sympathies which had often caused problems for them in the seventeenth century - a time of religious turmoil in England.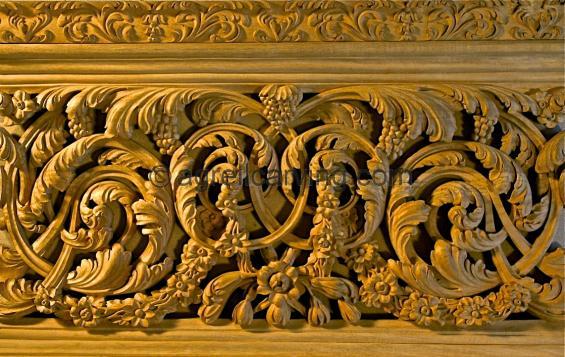 A Grinling Gibbons carving – possibly similar to a one that used to be in the Old Court Room
Robert's father, Sir Robert Wright (1634 – 1689) had been Chief Justice of England and an MP under Charles II and James II but ended his days in Newgate prison on a charge of High Treason in 1689.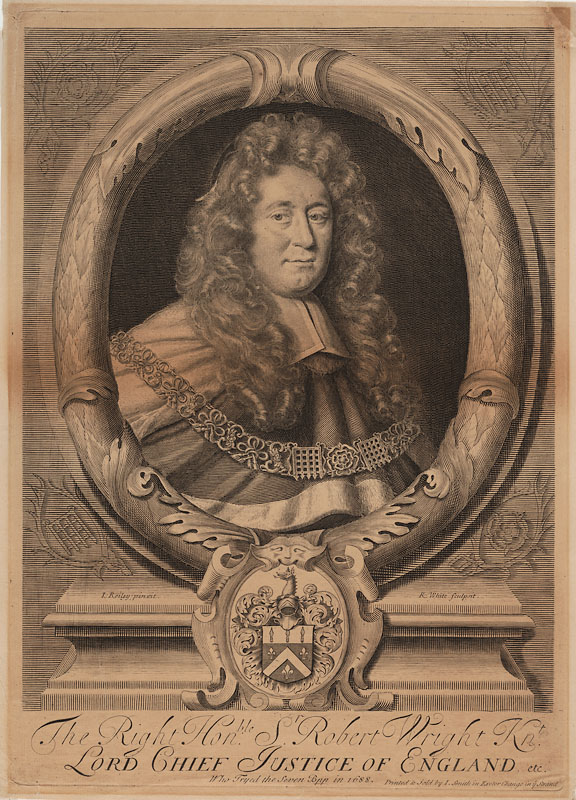 Sir Robert Wright, Chief Justice under Charles II and James II and MP and father of Judge Robert Wright who built The Manor House
Robert Wright junior had married a widow, Alicia Johnson-Pitt in Sedgefield and it is likely they lived in the Mansion House he had built though Robert led a double life. He had no children with Alicia but had a family of seven born between 1702 and 1717 with his partner, Isabella Bulman in Bloomsbury, London. When Alicia died in 1723 Robert married Isabella one week later.
Robert and Isabella left England in late 1724 arriving in Carolina in the New World in January 1725 with their family and servants. With the help of contacts from London and in Carolina Robert quickly became Chief Justice of the colony. His son, Sir James Wright went on to be the third royal governor of Georgia prior to US Independence. Being a royalist and loyal to the English crown, he was forced to flee Georgia in 1778. He died in London in 1785 and is buried in Westminster Abbey.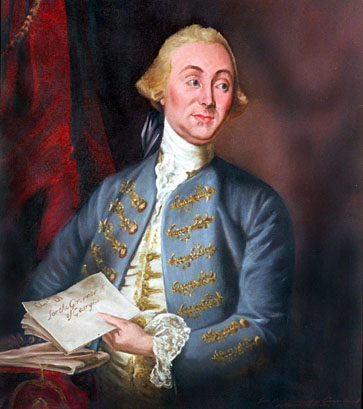 Sir James Wright (1716 – 1785), son of Robert Wright who built The Manor House. Sir James Wright became of governor of Georgia prior to US independence. He is buried in Westminster Abbey.
Robert Wright's Mansion House was built on copyhold land given over by the Bishopric of Durham at the time of the Sedgefield Enclosures Acts of 1636. Copyhold meant that rents from the land and property were paid to the Lord of the Manor - in this case the Bishops of Durham. Copyhold property could change hands as long as it was recorded and rents continued to be paid.
When he left for Carolina, the manner in which Robert Wright surrendered his Sedgefield lands and property led to claims for the Manor House by a number of parties both local and in the case of John Cotton, from Carolina.
The Claims were finally settled in the High Court of Chancey in London in 1756 when an agent of John Burdon, owner of Hardwick Estate, proved good title to the Manor House and paid £600.
John Burdon (1711 - 1792) had bought Hardwick Estate from the Lambton family in 1748 and had commissioned architect, James Paine to build follies in the grounds of the estate. James Paine specialised in Palladian venetian design and the Palladian window is likely to have been installed by him in around 1756. It looks west to the tower folly of Hardwick Park.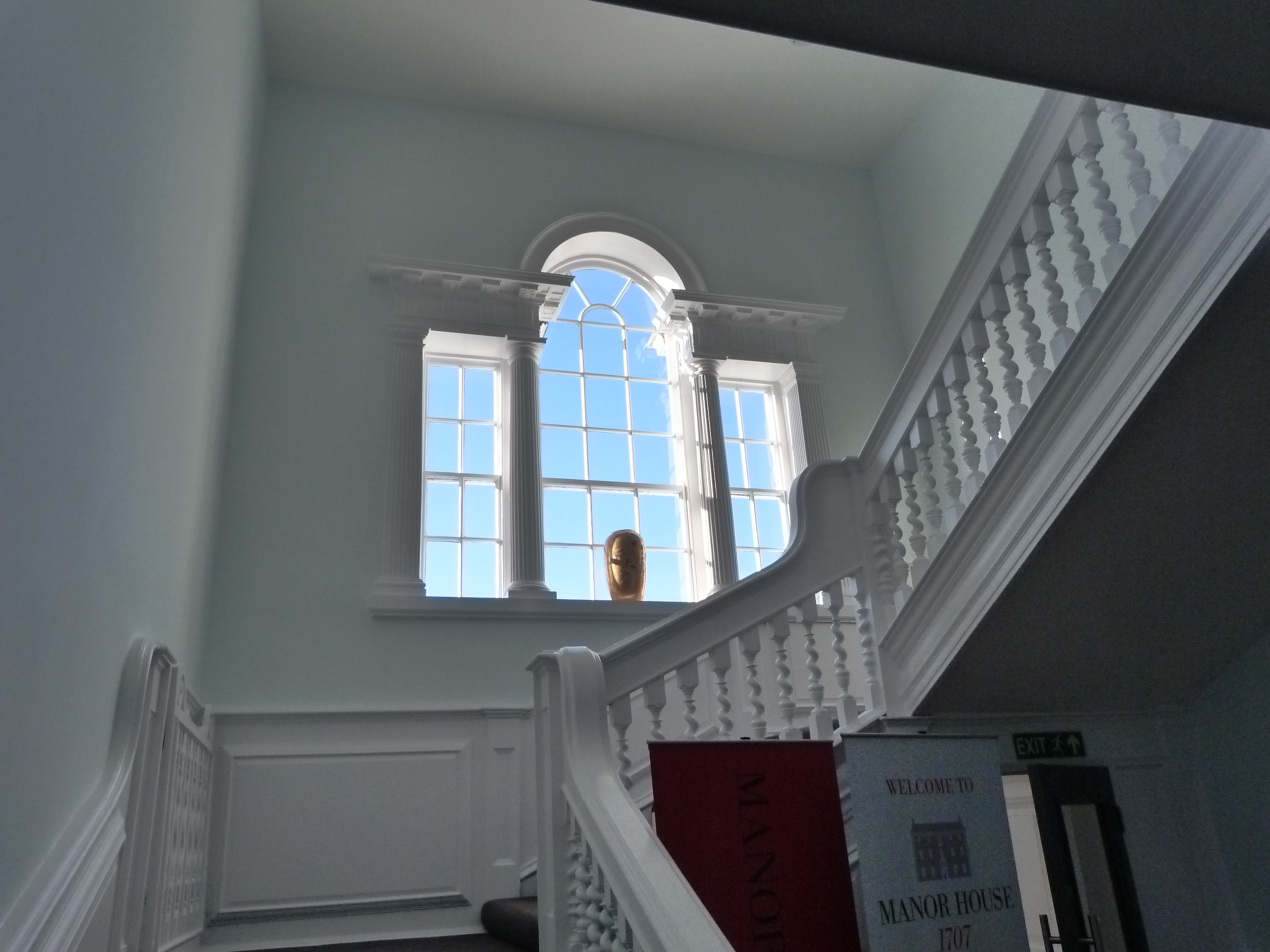 The Palladian Venetian window in The Manor House which is thought to be by renowned architect James Paine and installed around 1756. James Paine was commissioned by John Burdon of Hardwick Estate to build the follies and buildings in the grounds of the estate.
The land on which The Manor House was built was a part of an area of land in Sedgefield known as West Field and as a result of the Enclosure Act in Sedgefield in 1636 it was given to Sir Nicholas Freville of Hardwick Estate. West Field exchanged hands in marriage settlements first to Sir Thomas Lambton (1628 – 1662) in 1661 and then probably to Robert Wright in 1695. As the land was copyhold there is a complicated history of owners, copyholders and beneficiaries of the copyhold rents from the time of the Enclosure Act of 1636 right through to the final abolition of the system of copyhold (which was a residue of the ancient feudal system of land ownership) in land acts up to 1925. Further research about the history of the Manor House in the eighteenth and nineteenth centuries is on-going.
The last residents of the Manor House were William and Alice Snowdon who had bought the copyhold title in 1901. William died in 1904 followed by Alice in 1907. Copyhold was coming to an end as a result of a property act in 1894 and it is likely the Manor House was in a poor state of repair. The title was bought by the Sedgefield Poor Union for £1,600 and was let to Sedgefield Rural District Council. It was bought by the Council in 1927 after copyhold was finally abolished in 1925 and it carried on as Council Offices until Sedgefield District Council moved to new premises in Spennymoor in 1974. From 1974 to 1990 the Manor House served as the local Magistrates Court.
By 1990 the Manor House was in very poor condition and was put up for sale by sealed bids and was sold to a couple from Middleton St George. The building was restored and sold on to a private company and then to Dewjoc Architects in 2007. When the architect practice went out of business, the Manor House was sold in 2014 to the present owners Ean Parsons of Sedgefield and Ian Philipson of Branspeth.