GIGS AT THE MANOR HOUSE
The Old Court Room at The Manor House provides a unique and intimate ambience for musical events. Musicians have commented at the clarity of the acoustics and the closeness of the audience giving immediate feedback and response. The acoustics are as suited to jazz and piano recitals as they are to folk or blues.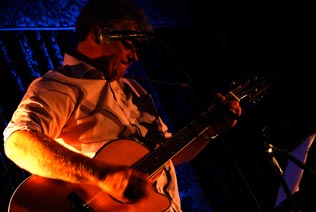 Our forthcoming gigs at The Manor House
Gigs Calendar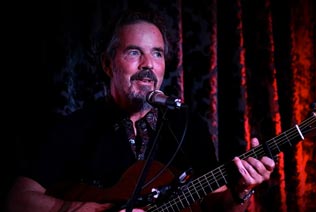 Look back at previous gigs and reviews
Previous Events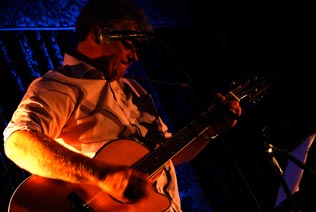 How to book and what to know about attending gigs
Booking & ticket information
A unique and intimate ambience
The intimacy of the Old Court Room brings the audience close to the performers at The Manor House which establishes a connection that is unmatched. This is like a performance coming to life around your own music collection in your own living room.
In our own short history of hosting gigs we have established a reputation for bringing acts to Sedgefield that you wouldn't otherwise see. We've loved it and our acts have loved it too.
The quality of the natural acoustics in the Old Court Room means amplification is kept to a minimum so that natural sound of the performers comes through and they can engage in a conversation. The low-key background lighting enhances the intimacy of our gigs.
Depending on each individual gig our audiences are seated in a semi-circle while the act sets-up between our two stone fireplaces or, alternatively, cinema style with a stage; both are good.
To complete the experience we have a great bar stocked with good beers, ciders, wines and spirits including Manor House Sanction Gin.
"I enjoyed my concert at the Manor House very much! It was a really great experience with a wonderfully warm and enthusiastic audience."
Artist Keith James reviewing after his performance at Manor House in front of a sell out crowd.
"Great atmosphere and great gigs. Looking forward to 2019."
A Manor House Gigs Customer
"Love this place, so intimate and a great sounding room."
A Manor House Gigs Customer
"Great evening with some intimate stripped back blues and an open Q&A with Rebecca Downes at the beautiful Manor House Sedgefield. A great event!"
A Manor House Gigs Customer
"it went really well! Great audience and a wonderful enthusiastic atmosphere throughout. I really enjoyed it and had a memorable evening."
A Manor House Gigs Customer
"Excellent evening in an environment appreciative of quality musicianship."
A Manor House Gigs Customer
"Great night. We really enjoyed it"
A Manor House Gigs Customer
"Our first time at the Manor House, a wonderful evening and hope to be back again soon!"
A Manor House Gigs Customer
"Wonderful gig and Miranda is a lovely lady and has a very sweet voice, her wonderful stories accompanying the songs. Dan is a Gentleman and expert at changing guitar batteries etc"
A Manor House Gigs Customer
"I really enjoyed the night and I must say you have created a fantastic venue in a unique building."
Gary Chaplin – The Bird Scarers (and of Quaterlight and ex of Penetration) 01/02/2020